Equipment List - 1st Unit Fire & Safety
Experienced Firefighters Ensure The Safety Of Your Movie or TV Production, Crew & Set. (Fire & Medical)
Our Full Equipment List
Experienced firefighters can meet every fire safety and rescue requirement you will need to ensure the safety of your movie crew and set.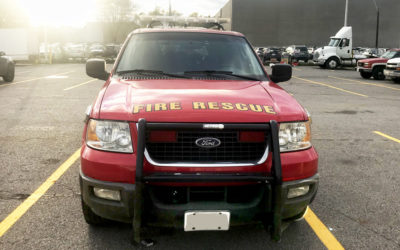 This Expedition Chiefs Car can be used as an equipment carrier, fire prevention vehicle or a Fire Chiefs vehicle. It has many uses besides being used as a picture vehicle. Chiefs Car are used by many fire departments across North America whether it's a large...
read more
1st Unit Fire & Safety
We provide fire cover, protection, emergency medical service and advice to Film Units and all other
areas of the entertainment industry, whether in a studio setting or out on location.